Here at 1 Stop Spas, we have a variety of brands to suit you, from American Whirpool to Vita Spas, we ensure to have the perfect hot tubs, swim spas and additional accessories for you to choose from.
In this blog, we are going to go through the underlying benefits of each of our brands in order to narrow down the choice and help you find that perfect garden essential you have always been dreaming of.
Let's start with one of the biggest brands in the hot tub industry, American Whirlpool.
Without a doubt, American Whirlpool is the innovator within the hot tub industry, not only have they changed the concept of hydrotherapy with First Filter filtration, but they have also revolutionised clean water technology.
American Whirlpool was created as a 'superbrand' by MAXX which contains a combination of all of the best products from all of their previous brands, such as LA Spas, California Cooperage, Elite Spas UK and the MAXX collection, which means they have initially created one of the best selections of spas available within the industry.
They are known to provide hot tubs and spas that fit every individual need, style and allow the owner to get the most out of their spa.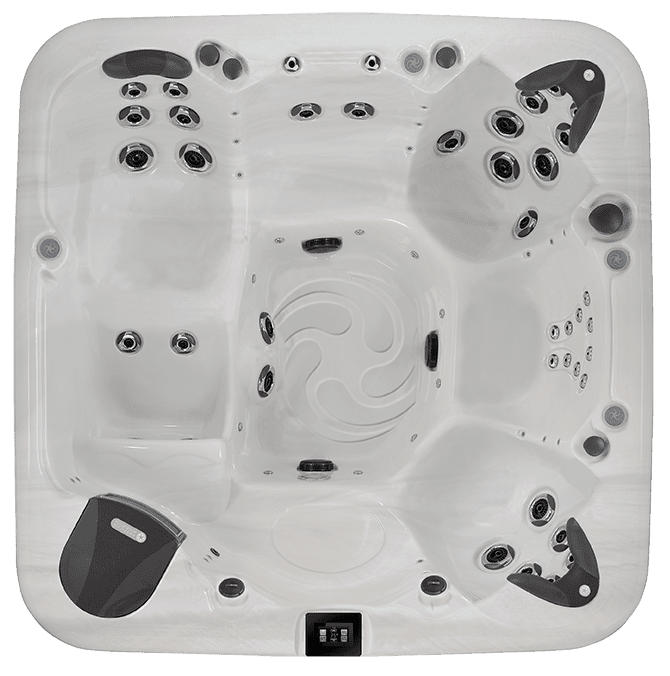 Reasons To Buy An American Whirlpool:
Their hydrotherapy spas are ever-improving with a wide variety of therapy jets.

They have audio and lighting systems that allow you to cater to your mood and change the look and feel of your spa.

They also have a premium collection, where you can choose from elite spas, with some even catering to help you keep fit and practice your swimming from the comfort of your garden.
Marquis Spas USA
Marquis hot tubs have been striving to provide every single one of their customers with the ultimate spa experience for 40 years, but it is their continuously new and innovative designs that make their hot tubs and spas stand out from the next and helps their brand remain highly popular and visible within the industry.
If you are looking essentially for comfort and long-lasting durability with your spa, then Marquis is a brand that you should consider purchasing from. Their spas are claimed to 'enhance your life.'
Available in a variety of sizes and styles, these spas are built for more than just a relaxing experience, as they are also complete with advanced hydrotherapy and high power.
Reasons To Buy A Marquis Spa:
All designed with smart features.

If you purchase one of their spas, then you don't have to worry about regular maintenance.

They have a wide variety of shapes and styles, which even include an aquatic training vessel.
Cove Spas by Nordic has been creating innovative therapy hot tubs since 1995 and continue to thrive with their Dual Therapy Session that uniquely massages both the front and the back of the body with a high flowing massage system. This is a perfect choice for someone that is looking for a spa that will provide ultimate relaxation.
Furthermore, all of their spas are known to be created with the finest material and stylish designs for your garden, but can also be found at an affordable price and are easy to install. For example, the DTS model is an exclusive product which is designed to relieve any aches and pains within the muscles and joints.
Nordic is a brand that can provide you with a spa that can stand the test of time and will always be something you can rely on when you need to take a well-earned break from the everyday stresses.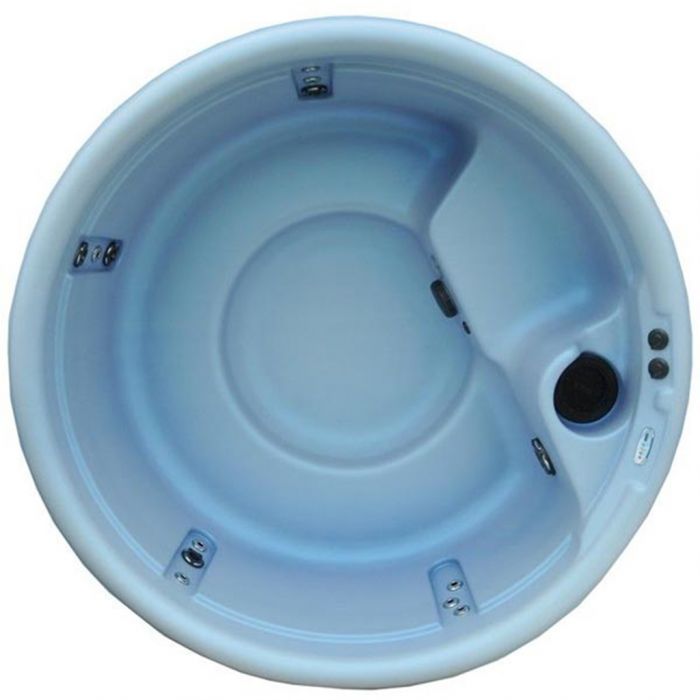 Reasons To Buy From Nordic:
A great investment for anyone who has regular joint and muscle pains as it helps to relieve any aches or pains.

They are all complete with a stylish layout, creating a luxurious feel to your garden, but for an affordable price.

They are known to last for a long time, so you know this is a worthy investment that you can rely on.
Intex is a worldwide supplier of spas and pools, having supplied their products to more than 100 countries, and is why their top quality products are always in high demand.
They are a trusted company with over 40 years experience and are a supplier that you can rely on to provide the very best spas, that are built to last.
If you are looking for a spa that will provide you with comfort and safety, then Intex is the brand you are looking for. Their spas are also affordable, so make investing in their product even better.
Reasons To Buy From Intex:
Create reliable spas that are built to last.

They focus on the aspects of comfort and safety.

They are extremely affordable.
At 1 Stop Spas, we help to offer you the best selection of brands to ensure that you receive the best type of hot tub/swim spa that you deserve. 
If you would like to find out more about anything relating to our brands or anything else that we offer, then please feel free to get in touch with a member of the team, by ringing us on – 01522 300737.