1 Stop Spas Trade is only available to selected industry professionals, certified technicians and established organisations. Applications will be reviewed on a case by case basis to ensure the quality of the suppliers representing our products.
Unlike most distributors of hot tub products, 1 Stop Spas Trade specialises in niche innovative products which solve many of the problems we, as industry professionals and our consumers, come across when either maintaining, servicing or simply enjoying a hot tub.
Only available for businesses
Become a 1 Stop Spas Trade Dealer for exclusive trade pricing
Access to Training & Promotional materials, photos and videos
Aquaness Aquatic Exercise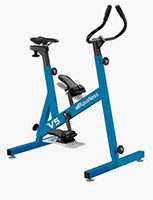 Aquabiking, also known as Aquacycling is an up and coming popular water sport, considered as THE new way to stay healthy and slim. With AquaNess you can also discover the race (aquarunning) and the trampoline (aquajumping), two very complete sports too.
In the water, the body weighs less heavily and thus facilitates movement. However, in the water resistance is greater allowing the muscles to work effectively.
1 Stop Spas Trade is an Aquaness authorised distributor for the UK. Dealer opportunities are available across the UK.
SpaDolly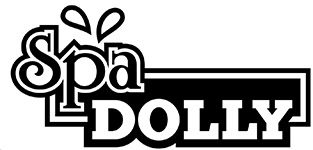 1 Stop Spas Trade is an Authorised Retailer for SpaDolly™ this means we not only import the very best hot tub handling equipment available direct from the American manufacturer, but we also hold large amounts of stock right here in our UK warehouse ready for immediate shipping to the Trade.
Professional Water Testing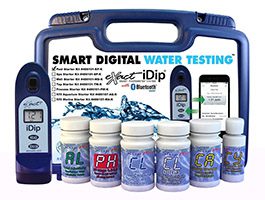 Accurate water testing is essential for Hot Tubs supplied for a Business or Commercial setting in accordance with HSG282, not only can 1 Stop Spas supply the test equipment, we can also provide Trade customers with BISHTA accredited Water Hygiene Management Courses through our specialist training division SpaTech Training click here for more.
Our range includes products from HM Digital & ITS Water Test Equipment who provide the best value professional test equipment available in the UK.
Holiday Park/Let Hot Tubs and Swimspas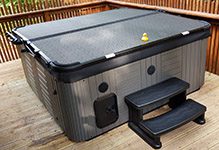 1 Stop Spas Trade are experts in the supply & support of Hot Tubs for Business & Light Commercial Use.
We designed and launched the very first range of Fully HSG282 Compliant Hot Tubs in the UK and continue to specialise in the supply of Hot Tubs &
Swimspas
to Holiday Parks and Lets throughout the UK including major organisations such as Forest Holidays as well as smaller independent holiday cottages and Glamping sites.
All of our Hot Tubs in this range have been designed solely for Business-Use and are the most suitable & Fit-For-Purpose units available.
We also deliver, install, commission and provide HSG282 compliant & BISHTA Certified training for managers & staff.
Hot Tub Technician Tools
1 Stop Spas Trade specialise in tools of the trade and test equipment for Hot Tub Technicians.
Digital testers, specialist hand tools and materials.
Bowman Hot Tub and Swimspa Heat Exchangers
Hot Tubs are traditionally heated electrically, however, hot tub owners and businesses find that energy costs can be high and heat up times quite slow, limiting their usability. This is more of an issue for holiday parks and lets, where covers are off for longer, the spas are used more and guests demand and expectations are high. Heat up times here are critical as hot tubs in business settings require water changes after each set of guests and at least weekly.
However, a new heat exchanger, developed by E J Bowman and distributed in the UK by 1 Stop Spas Trade, could provide the solution that addresses these problems.
Click on the banner below to sign up: