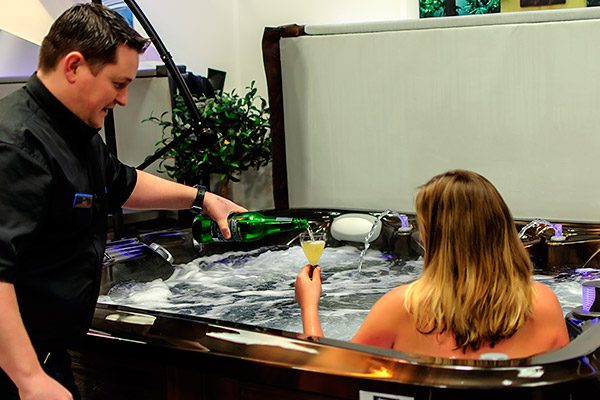 1 Stop Spas are multi-award winning Hot Tub specialists. As our name suggests, we are the only 'one-stop solution' for everything spa, hot tub or swimspa related.
Our business was set up many years ago specialising in hot tub aftercare including hot tub repairs, servicing, relocation and help and advice. This is an important factor to consider when choosing a hot tub company to look after you.
Our expertise in this area affords us the in-depth knowledge and experience to ensure you have the very best help, advice and customer service available in the industry; a reason why the industry have awarded us multiple awards for our total end-to-end service.
Whether you bought your hot tub from us or not, we're keen to ensure you receive only the very best help, advice and on-going customer care. If you require any advice, please call into our award-winning showroom or call a member of our customer care team on 01522 300737 and let us take care of you and your spa.
Alternatively, you can email us any time or fill out one of our online contact forms which can be found throughout our website… Just click on the area you need help with and complete the quick online form and one of our team will respond promptly.
If in the unlikely event that you are not entirely happy with any element of the services we provide, please contact our customer care team or complete a customer service feedback form and we will investigate this asap and a member of our team will contact you personally.