A lot of companies out there claim to be "No 1 Hot Tub Supplier", "The Best by Far…", "Top Customer Service"… However, these are normally just the opinions of the companies themselves!
The 1 Stop Spas Team are very proud, not only to claim the above, but also have the awards to back it up.
UK Pool and Spa Awards winner
At the 2017 Awards we have once again been recognised by both the public and our industry peers and experts by picking up awards in no fewer than five categories including 'Overall UK Team of the Year', 'Spa Showroom of the Year' we also received the most votes for spa categories making us once again, officially the UKs Number 1 Hot Tub Company as voted by you and our industry peers!!!
The UK Pool and Spa Awards are a fully independent awards where the votes are made up from 50% general public votes and 50% from industry peers and experts; therefore this award means a lot to us a 1 Stop Spas as it means we can genuinely say that we are the Number 1 hot tub supplier in the UK!
1 Stop Spas are proud to be an independent hot tub supplier meaning we won't try and sell you what we want you to buy or feed you any stories over why one brand of spa is better than another. We have 4 different brands of high quality American Made hot tubs including the top of the range Marquis Spas USA, Vita Spa USA, Nordic/Cove USA as well as the UK made RotoSpa brand.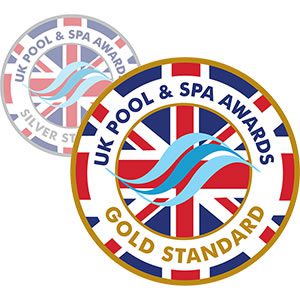 Manufacturers' awards
Last year, we were very proud to be recognised by our two biggest brands Vita Spa USA and Marquis Spas USA as being their most influential dealer in the UK!
For the last two years in a row we have scooped the overall prize with Vita Spa USA for Number One Vita Spa Dealer.
And last year, after only our second year of being a Marquis Dealer we were presented with the award for the 'Fastest Growing Dealer in the UK'.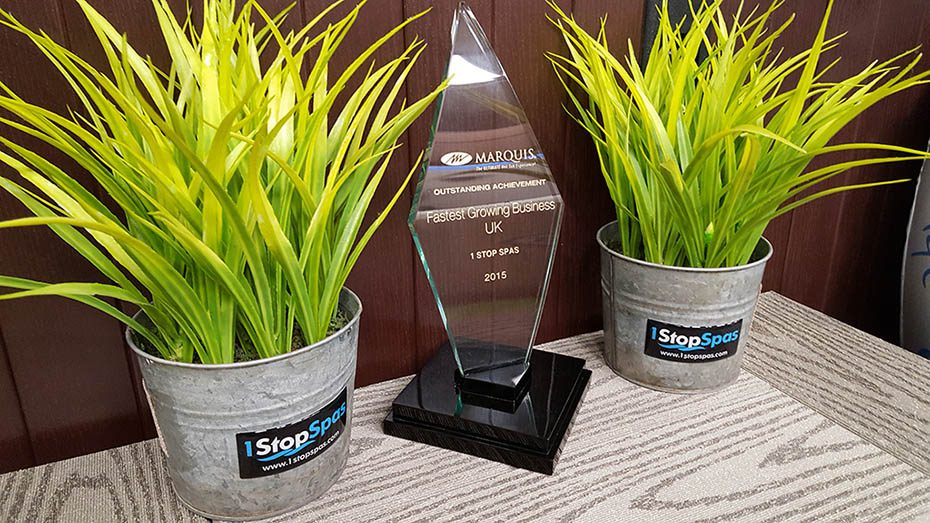 Make A Wish
We're proud to support the Make-A-Wish Foundation. We've been one of the top wish providers in the UK for 2 years in a row!
Industry Associations
1 Stop Spas is also a member of BISHTA – the trade association that represents the British and Irish Hot Tub and Swim Spa Industry – and the Association of Pool and Spa Professionals.