Quality Modular Anti-Static Flooring
Formed through the need for a quality flooring solution for both domestic and industrial markets we launched our Anti-Static / Anti-Slip TUFF-RIB04 modular floor tile. Such is our confidence in our products, we offer an industry leading Lifetime Warranty to all customer as standard.
Safety
Our TUFF-RIB04 modular flooring benefits from many safety features. Being of polypropylene construction they are of anti-static nature meaning they are ideal for use in the electrical industry. They are treated with an anti-slip coating which means even when wet they are perfectly safe to walk and work on unlike the usual painted / epoxy floor coatings that become very slippery. We view our product almost as an extra piece of PPE in this industry.
Construction
Our TUFF-RIB04 modular tiles are 4x point injection moulded with 24x connecting points for added strength and durability.
Maintenance
Being full self-draining due to the channelled underside design there is little to no upkeep or maintenance involved in our product. They will not retain water underneath and will allow them to be cleaned with water, without jeopardising safety. A major advantage of our tiles over a painted / epoxy floor is there will be no need to repaint or repair on a regular basis. Once fitted, our tiles will last a lifetime.
Dutability
Due to the click / connect feature of our TUFF-RIB04 tiles, they can be easily laid in a minimal time frame. It also allows for them to be lifted and moved to another site if required as they don't require and gluing / solid fixing to a floor area. This will mean the money invested in an area using our tiles will never at any stage be wasted should a site be completed as they can be transferred without anyproblems.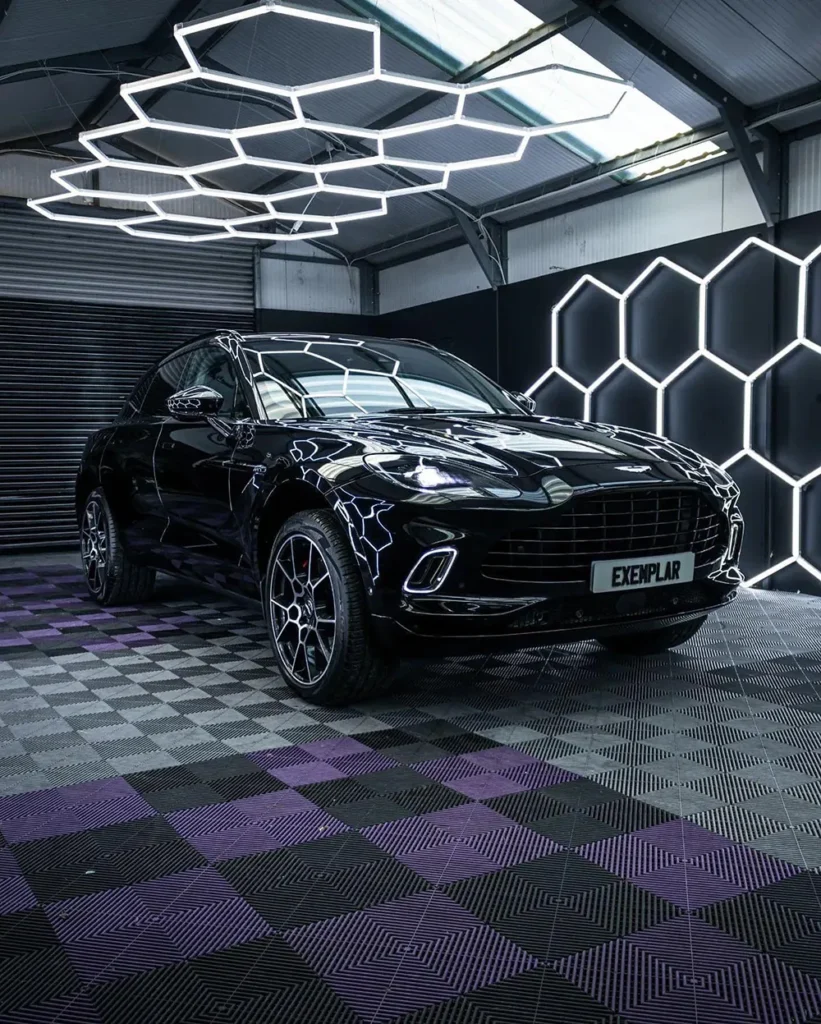 Strength
Designed with industrial use in mind, our TUFF-RIB04 tiles are capable of withstanding 20,000lbs of direct loading & 75,000lbs rollover weight. This means they are perfectly fit and capable of withstanding heavy machinery as well as the harshest of 'day to day' uses within all industries.
Temperature Resistance
Commercially graded to withstand the most extreme temperatures from -40% up to 120%. RAMP-04 EDGING To coincide with our TUFF-RIB04 tiles we have our RAMP-04 edging. This is again, a click and connect product to our tiles. With these, there will be no problems getting machines / equipment moved on or off the tiles safely and leaves no exposed raised edges.
Logo Tiles
We have just released out brand new LOGO-04 tile. With this, you can insert a tile with your desired logo within your floor area. This could range from High Voltage Warnings, social distancing warnings, toilet areas, direction of travel amongst many others.