Simple      Durable      Reliable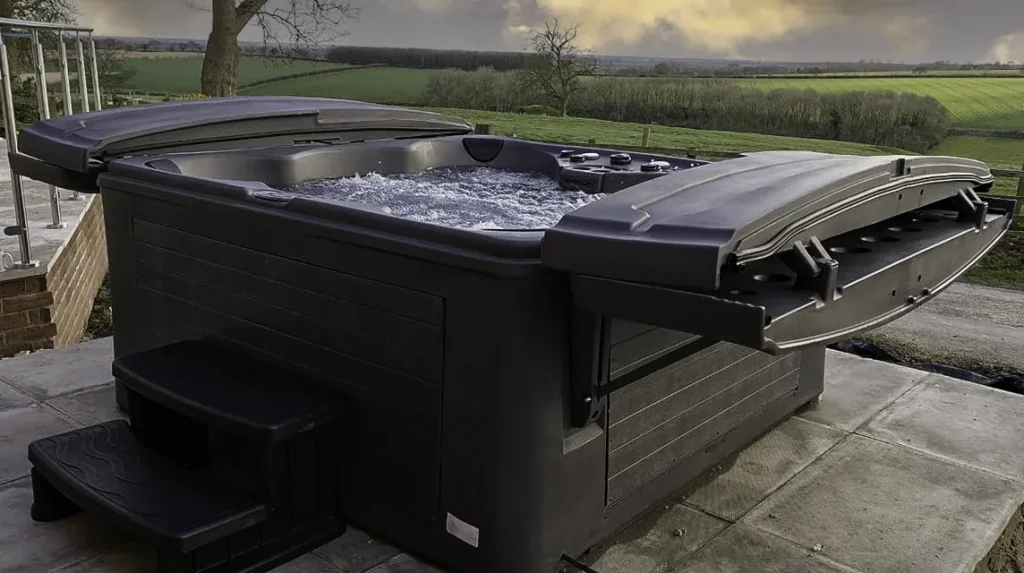 Tuff Spas were originally established in 1999 and are now part of LPI Inc who own several brands of Hot Tub and are the number one Hot Tub manufacturer in the USA. With Tuff Spas you can be sure that you're getting a Spa from a manufacturer that knows everything there is to know about Hot Tubs based on decades of knowledge and experience.
1 Stop Spas are proud to be the European Distributor of Tuff Spas and can't recommend them highly enough for both the Holiday Let market and domestic customers.
There's many outstanding features on a Tuff Spa, but what customers always comment on first are the lids. Patented to Tuff Spas, Tuff Tops are the only Hot Tub lid on the market that is built into the Tub for quick and easy uncovering. Traditional vinyl lids need replacing frequently due to wear and tear, or as often the case in the holiday let market, because of misuse. The Tuff Top lids on Tuff Spas are built to last and have a lifetime guarantee; they can also hold over 500 kg of weight. Not only are they the strongest Hot Tub lid on the market, they are also fully insulated and fit perfectly which reduces energy consumption and ultimately make your Spa cheaper to run.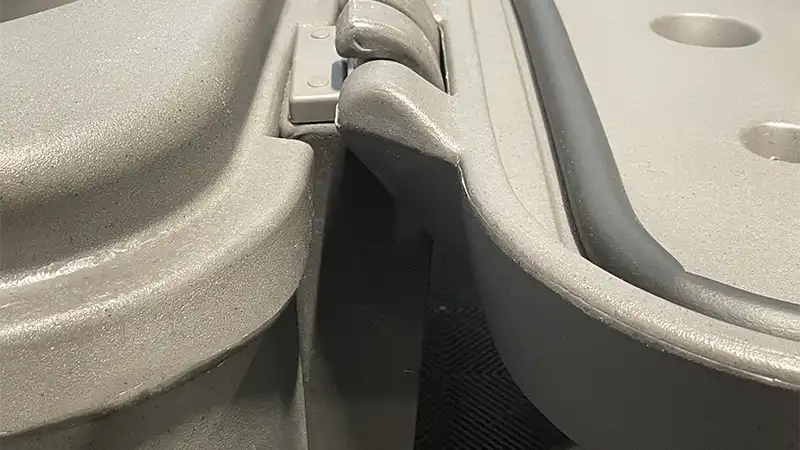 A good Hot Tub lid doesn't just keep things out, they also keep the heat in. No one wants their Hot Tub running costs to increase just because of a poor fitting lid! Tuff Spas have a recess for the Tuff Top lid to fit into, ensuring a perfect fit.
Sealed To Stop Heat Escaping
If a tight fitting lid wasn't enough to keep the heat in, we've gone one step further, and put seals on as well for good measure. Making sure that the heat stays in the Spa and not wasting energy by escaping.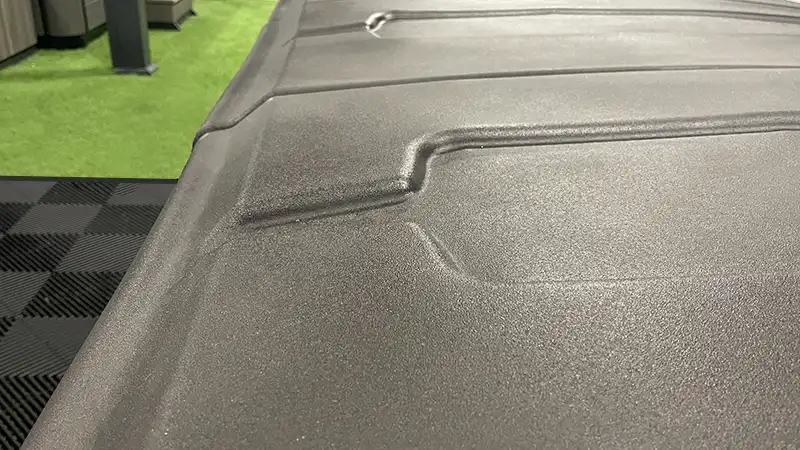 Not only do Tuff Tops look brilliant and reduce running costs, they also are contoured so rainwater just drains away instead of pooling on top.
Lots Of People Can Stand On Them!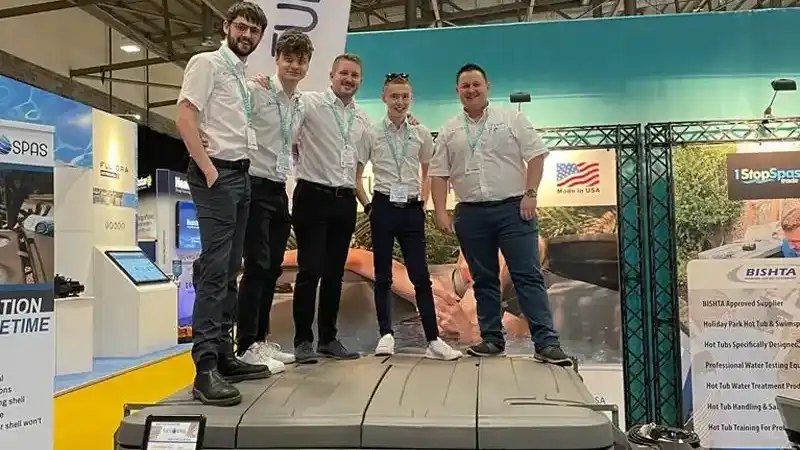 You probably don't have a reason to do this other than showing people how amazing your hot tub is!
In 2017 the Health and Safety executive published the HSG282 guidance for the control of Legionnaires disease and other infectious agents. If you are looking at a Hot Tub for a business setting including holiday lets, it's extremely important that your Hot Tub is HSG282 compliant.
There's various criteria to be HSG282 compliant including that all the pipework must be see-through. Tuff Spas are at the time of writing, the only Hot Tub on the UK market with see-through pipework, making them the only Spas that are truly compliant with HSG282.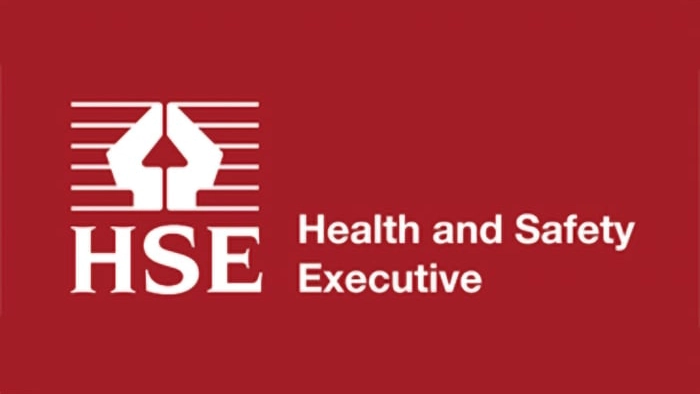 Hot Tubs work best and are cheaper to run if they are well insulated. Tuff Spas are fully insulated with an insulation made from recycled denim and foil – super energy efficient and it can be easily removed and refitted for servicing.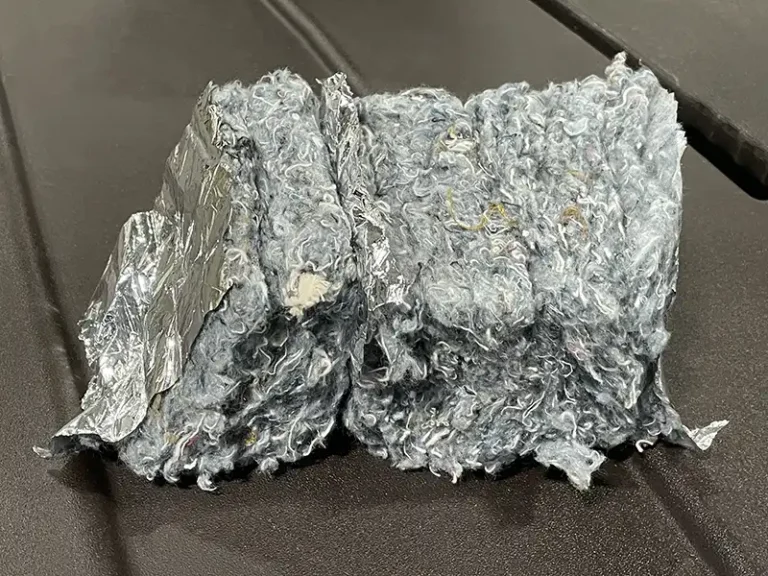 Hot Tub Heat Pump Compatible
Do you want to reduce the running costs of your Hot Tub? the easiest way to do this is to install a SpaWer Hot Tub Air Source Heat Pump.
All Tuff Spas, new and old are fully compatible with this excellent money saving equipment.