Have you watched Finding Nemo? If not you should. Whether you've watched this Disney classic or not you will likely have heard the phrase 'just keep swimming'.
When times are tough like they have been for many, we all just have to keep swimming, keep moving forward. This year at 1 Stop Spas we've even opened a brand-new showroom in Nottingham, we recommend a visit.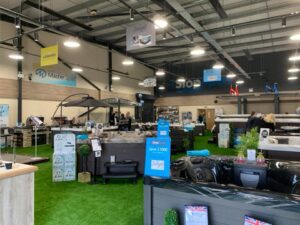 Lockdown is finally easing, and I don't know about you but at 1 Stop Spas we could not be more excited at the prospect of a summer filled with family and friends. Do you know what makes time spent with our loved ones even better? Hot Tubs & Swimspas for entertainment, relaxation and on the odd occasion, exercise.
We have 0% finance options available so you can easily spread the cost of your new hot tub and enjoy yourself without stressing about the price. Alternatively, you can pay in full as we have very competitive prices.
We have American Whirlpool hot tubs from just £35.06 a month, up to the Michael Phelps Swimspas offering that bit of luxury to your garden. Just imagine, it's a warm summers evening, you've been busy all day, finally, you and your best friend can see each other without a 2m gap, you both grab a glass of wine and sink into the hot bubbly water of your brand-new hot tub, life is good again.
You can visit us at our Sleaford, Billinghay or the new Nottingham Showroom, or book a virtual site survey or virtual hot tub consultation, whatever works best for you, we offer dedicated sales and support, 7 days a week.
Once you purchase a hot tub or swim spa from us we will install it and ensure it is working for you. You can also rely on us for regular servicing, maintenance, and repairs.
Once you have your hot tub set up don't forget to look after it, we offer a range of water treatments and filters to keep your hot tub fresh and make sure it continues to work to a high standard.
Whilst it's important to keep your hot tub or swim spa clean and follow health and safety advice, we also want you to have fun, that's why we offer a range of equipment to complement your hot tub.
Fancy a swim spa trampoline, or treadmill to keep fit with minimal impact on your joints? Waterproof headphones so you can listen to music all night with no noise complaints from the neighbours, or if you're not too worried about making noise we recommend a waterproof speaker.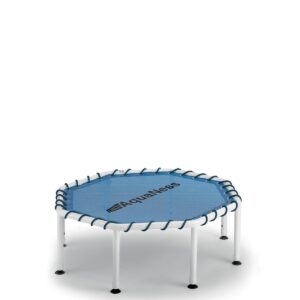 There are so many more accessories we could mention but we will leave you with the idea of a spa bar for just £19.99, you can enjoy an array of snacks and drinks without having to leave the water.
We want to wish you a very happy and safe summer from all the team at 1 Stop Spas, and we hope to see you at one of the showrooms soon.