Product Overview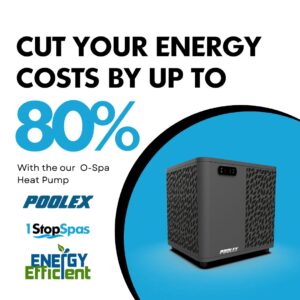 Not only are American Whirlpool Spas amongst the most efficient on the market, we are now including an Air Source Heat Pumps as Standard on all our 200 series spas. This will help lower your heating costs by up to 80%, it will speed up your heat up times, meaning you can enjoy your spa even sooner. There is no extra cost for the Heat Pump, we just want to help our customers enjoy their spa without the worry of running costs.
Whether it's diminishing the stresses of everyday life, healing a sports injury, relieving aching joints and stiff muscles due to arthritis or simply helping you achieve a good night's sleep – your AMERICAN WHIRLPOOL® hot tub can help!
The American Whirlpool 281 Hot Tub is the perfect spa for 6 people and comes with some amazing features as standard, these include: a hybrid sub structure, Moulded bottom pan, Copper lined to keep that heat in, BlueMAAX insulation, a molded grab bar—and not only one, but TWO Aurora Cascade Water features—and let's not forget the lounge seat for the ultimate in spa relaxation!