Swimming is an extremely popular sport, and a lot of people take part in this pastime, whether it is casually or as part of a serious fitness plan. Unfortunately, a lot of people don't like going to swimming pools, this can be for multiple reasons. At 1 Stop Spas, we have a solution – Swim Spas; they offer users the ability to swim and exercise 365 days a year in the comfort of their own home. Let's take a look at the swim spa benefits below. 
Hydrotherapy
A swim spa is a perfect place to carry out hydrotherapy and other pool exercises, swimming against a deep and high-volume current can be very beneficial for your muscles and overall health. Swim spa users can benefit from the gravity-defying effects as well as the exercise, benefits can include: 
Improved cardiovascular 

Improved swimming ability

The ability to move painful joints more easily 

Reduce swelling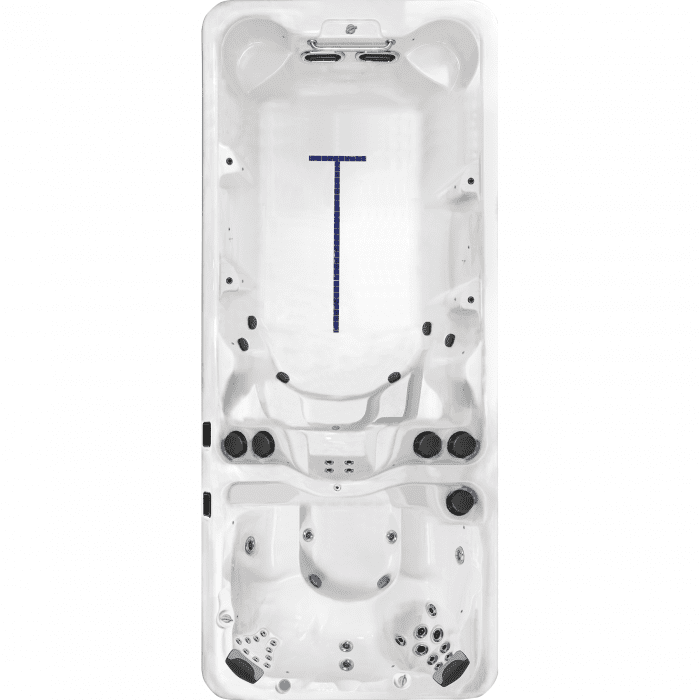 Stress Relief 
You might not think it, but soaking or exercising in a swim spa can be a massive stress relief because ultimately stress causes muscle tension, headaches, and soreness, so soaking in the swim spa currents will be able to ease these. Swimming can also be good for your mental state, as you are having to work towards something and can set yourself challenges – This is one of the biggest reasons people start doing exercise. 
Relaxation 
Most swim spas are dual-purpose, they are made for exercise but also come with additional sections allowing you to relax just like you would in a hot tub. Swim spas also allow you to socialise with friends or family, whether this is exercising or simply sitting back and having a chat.
Can Improve Health
It is known that soaking in a swim spa can decrease pain and joint stiffness, which is great for people who suffer from arthritis. Relieving joint pain can also then make it easier to perform an exercise and daily activities. Swim spas can also be highly beneficial for those who are wanting to lose weight as the hot water massage is designed to stimulate this. 
Overall, swim spas give you that opportunity to de-stress from a busy day and spend time with family and friends whilst being comfortable in your own home. Here at 1 Stop Spas, we have a variety of swim spas available in different sizes and with a mixture of features to make sure you are getting the benefits you need.