Product Overview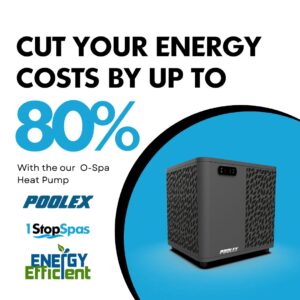 Not only are American Whirlpool Spas amongst the most efficient on the market, we are now including an Air Source Heat Pump as Standard on all our 400 series spas. This will help lower your heating costs by up to 80%, it will speed up your heat up times, meaning you can enjoy your spa even sooner. There is no extra cost for the Heat Pump, we just want to help our customers enjoy their spa without the worry of running costs.
The American Whirlpool 451 offers seating for three that includes a performance lounge and 29 adjustable jets. Designed for comfort and elegance, it is the perfect model for patios, decks and smaller backyards.
Don't let the size of the 451 fool you, this 3 person spa is loaded with features, including a Foot Relief Zone® that massages the top and bottom of your feet. It's Performance Seating® makes it might mite.
The spa is fitted with a Northern Exposure® Insulation System, keeping the cold out and the heat in, and has gone through stringent testing with the Californian Energy Commission, making this one of the cheapest spas to run.
American Whirlpools are fitted with Gecko control systems and the 451 also has touch screen controls, giving full functionality at your finger tips. This model can be fitted with an Air Source Heat pump for even lower running costs.
Our UK stocked models include FREE Bluetooth Audio and CleanZone® System.
Available to view in our Sleaford showroom TODAY!