Product Overview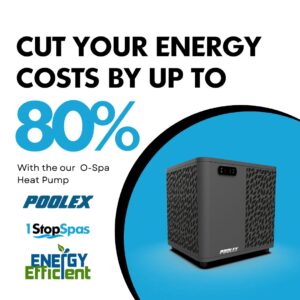 Not only are American Whirlpool Spas amongst the most efficient on the market, we are now including an Air Source Heat Pumps as Standard on all our 200 series spas. This will help lower your heating costs by up to 80%, it will speed up your heat up times, meaning you can enjoy your spa even sooner. There is no extra cost for the Heat Pump, we just want to help our customers enjoy their spa without the worry of running costs.
Whether you are looking for a top end, high spec Hot Tub or a more economical low cost version,American Whirlpool produce a large range of beautifully manufactured Hot Tubs and Spas loaded with features and specs to suit all needs and budgets.
With the American Whirlpool 271 Hot Tub you get so many standard features that you'll melt every time you and 5 of your friends or family gather to unwind. Immerse yourself in the warm waters of the 271's 44 stainless steel jets, molded grab bar, and 2 Aurora Cascade Water Features.
The 44 jets are spread equally over the lounger bed and 5 seats, including 'Captain Chair' with Comfort Collar neck support. Ths spa is insulated with BlueMaax® Insulation, which is copper lined, ensuring all heat is retained within the spa. Every American Whirlpool spa goes through stringent testing with the Calfiornian Energy Commission, ensuring they are amongst the MOST EFFICIENT spas on the market.
This model is fitted with Gecko controls allowing you to set up the spa with ease. It can also be fitted with an Air Source Heat Pump by a certified hot tub technician for even lower running costs and control.
Our UK stocked models come with FREE Bluetooth Audio and CleanZone® system.
Available to view in our Sleaford showroom TODAY